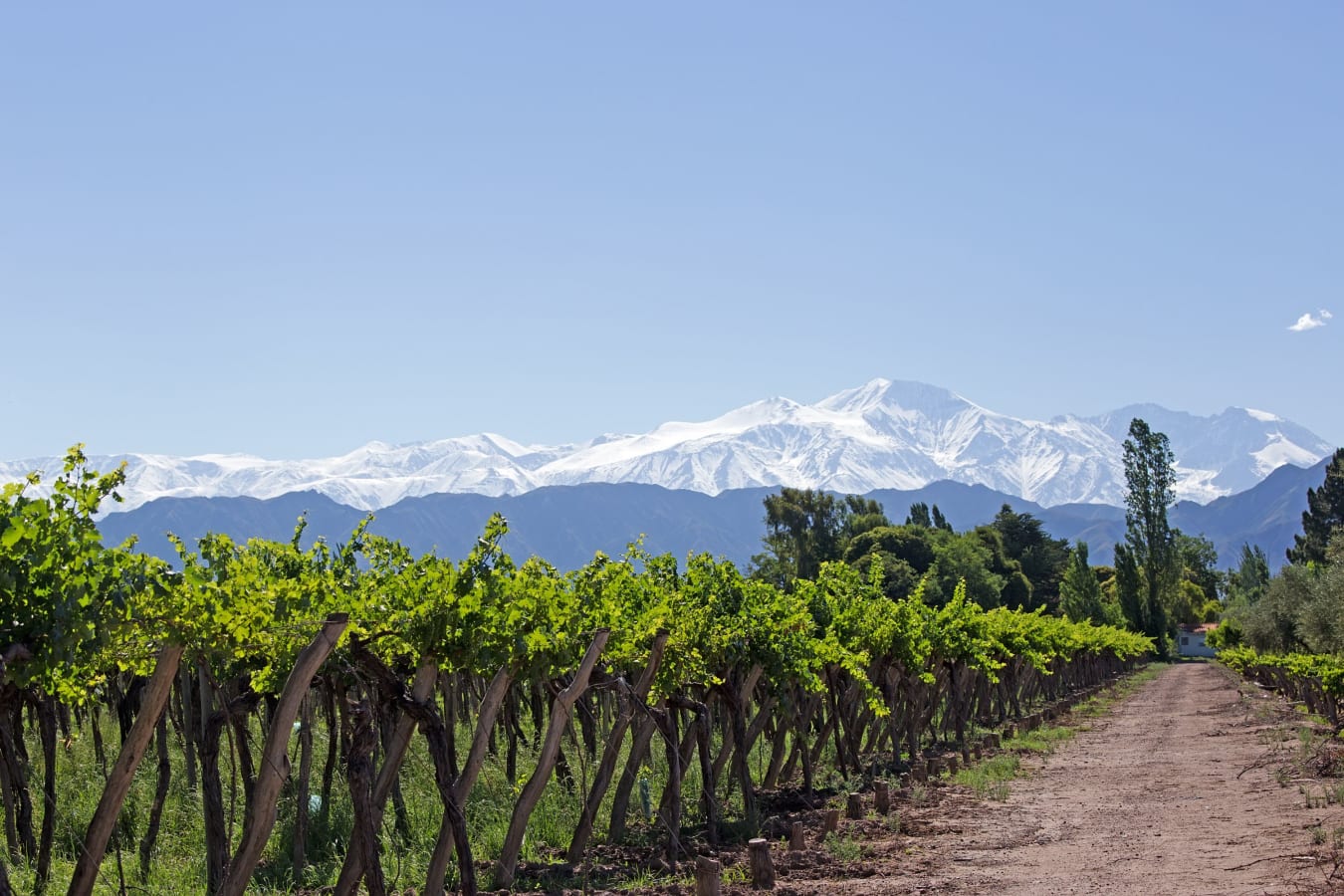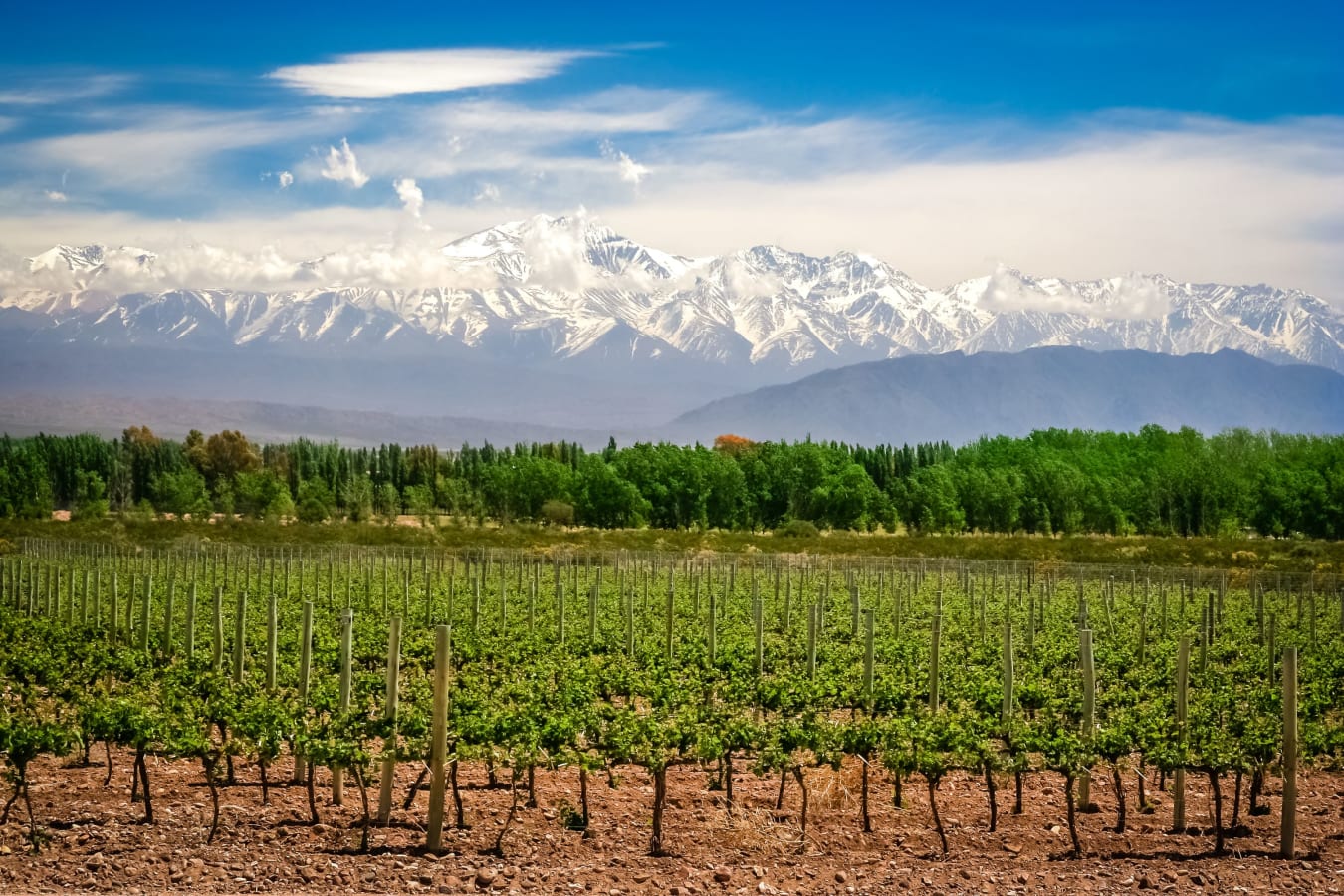 Argentina is South America's largest wine growing country and is famous for Malbec, but they do much more than just that! Cabernet Sauvignon grows very well in the high-and-dry climate of Mendoza along with their champion white, Torrontes, a fresh, aromatic wine comparable to Muscat and Gewürztraminer. Beyond Mendoza, the high elevation region Cafayete, located in the province of Salta, produces outstanding Torrontes and a newer wine growing region is Patagonia, which creates exceptional Pinot Noir.

Malbec's roots may go back to Cahors in southwestern France, where it is known locally as "Auxerrois" or "Côt", however it's in Argentina that Malbec reaches what many believe to be its peak. And nowhere in Argentina does the grape thrive more than in the high-altitude vineyards surrounding Mendoza in the foothills of the Andes Mountain range. Some even consider the Mendoza region, with 350,000 acres of vineyards, to be the wine capital of South America where it accounts for almost two-thirds of the entire wine production in Argentina. This region experienced a dramatic boom in winemaking in the 19th and 20th centuries which resulted in Argentina developing into the fifth largest wine-growing region in the world.

However Malbec, known for its deep purple color and full body, is not the only wine that the Mendoza region produces, with Chardonnay, Cabernet Sauvignon, Syrah, and Sauvignon Blanc having also found a foothold here. If you dig a little deeper you'll discover unique varietals like Bonarda and Torrontes—the most distinguished white wine of Argentina.